Click Tools Networking Options you will see the following: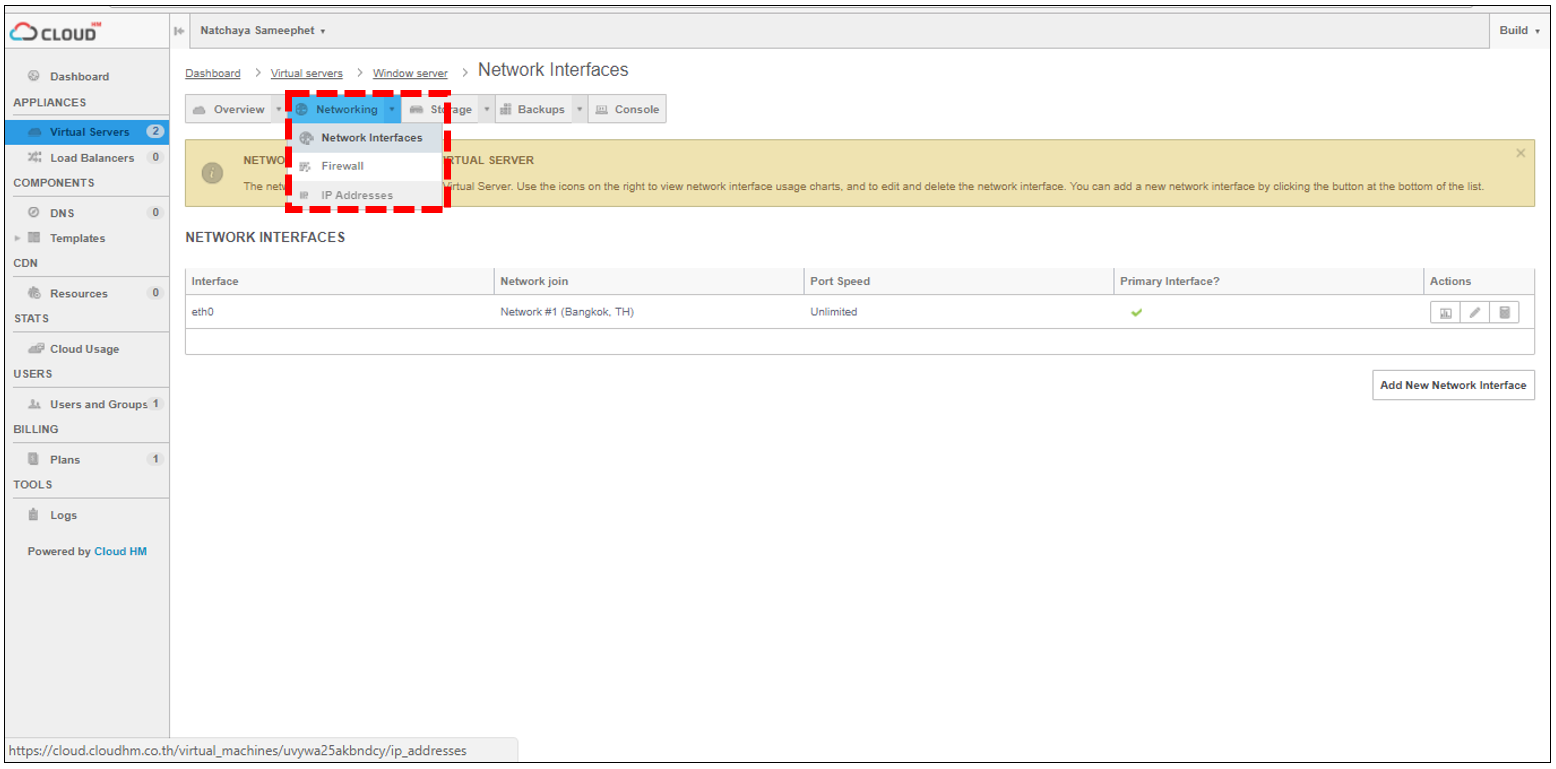 1. Add Network InterfaceNetworking > Network interface >
Click
Add New Network Interface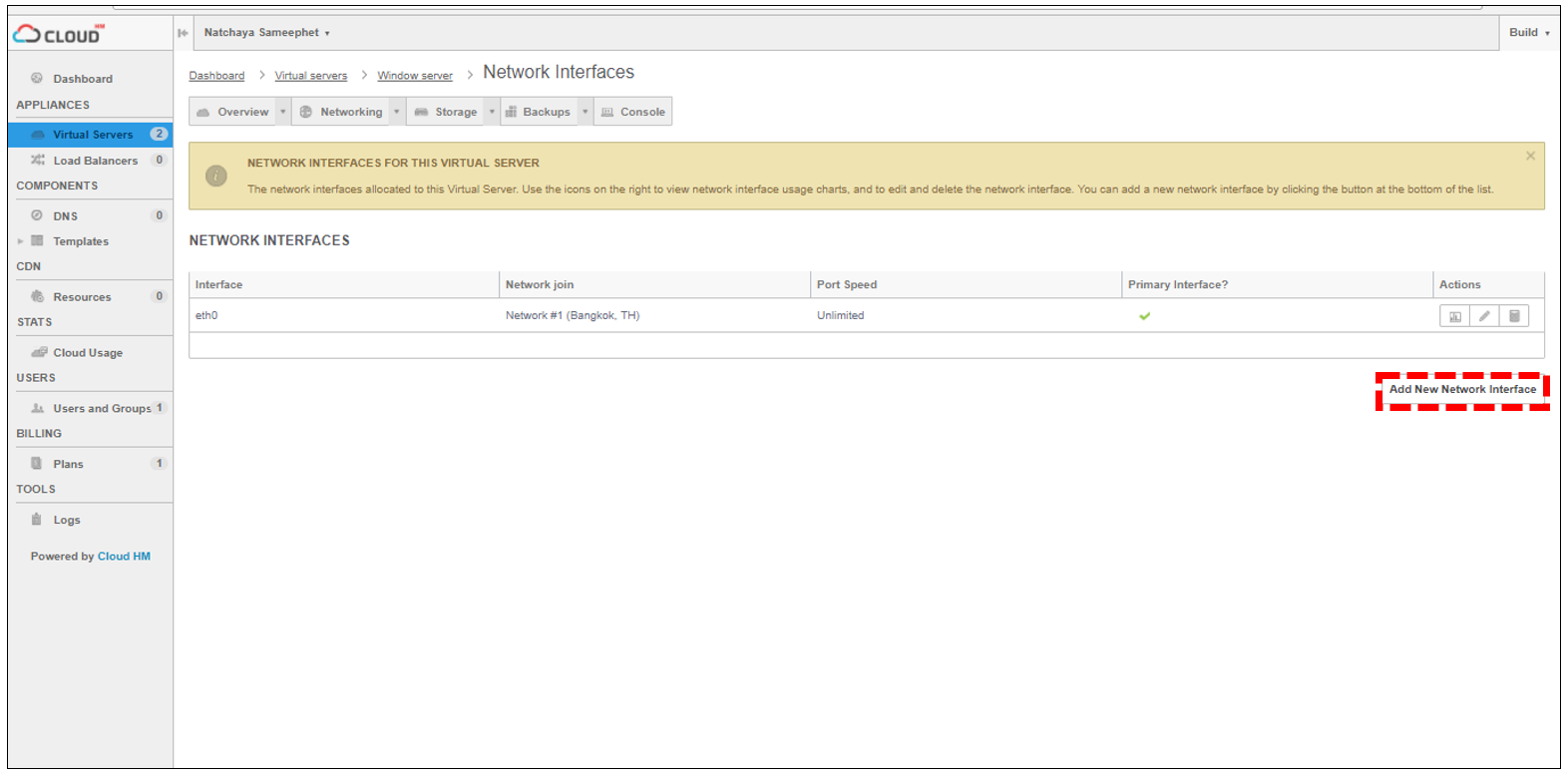 Fill in the properties of the NIC



- Label: Name of the NIC
- Physical Network: The physical network you want the NIC to be connected to
- Port Speed: Port speed of the NIC. We recommend ∞ for the best performance at not additional cost



Click submit to save the changes
2. Add IP AddressNetworking > IP Addresses > Click Allocate IP Address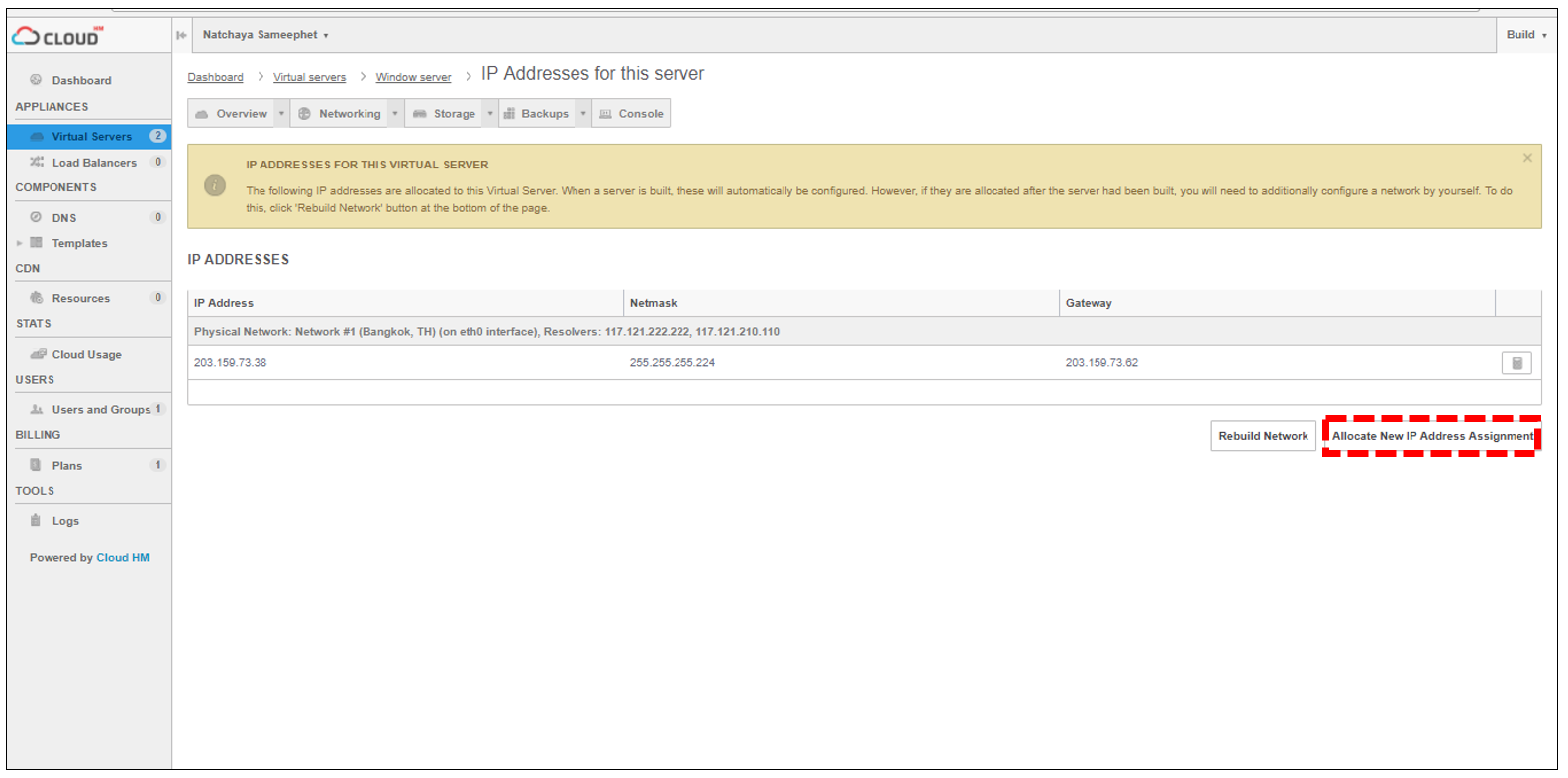 Configuring IP Addresses
Select one of the NICs you have built. Select 
Specify IP Address
 to add an additional IP.
You can filter the IPs by selecting 
used IPs (in use)
,
 my IPs (you're using)
, and/or
 IPv6
Click 
Add IP Address Assignment
. A new IP address will be assigned to you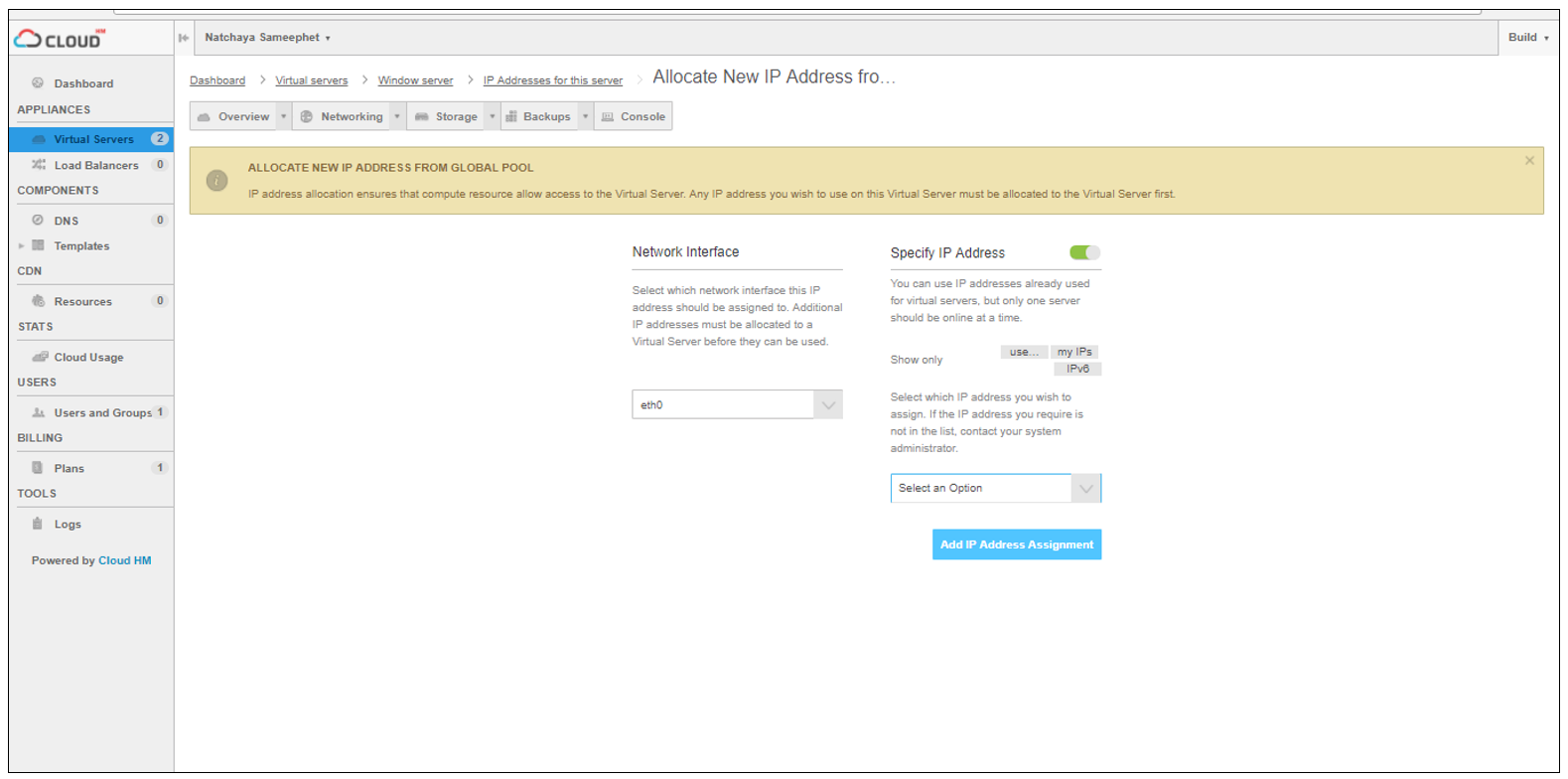 3. Click
Rebuild Network
(Select Force reboot)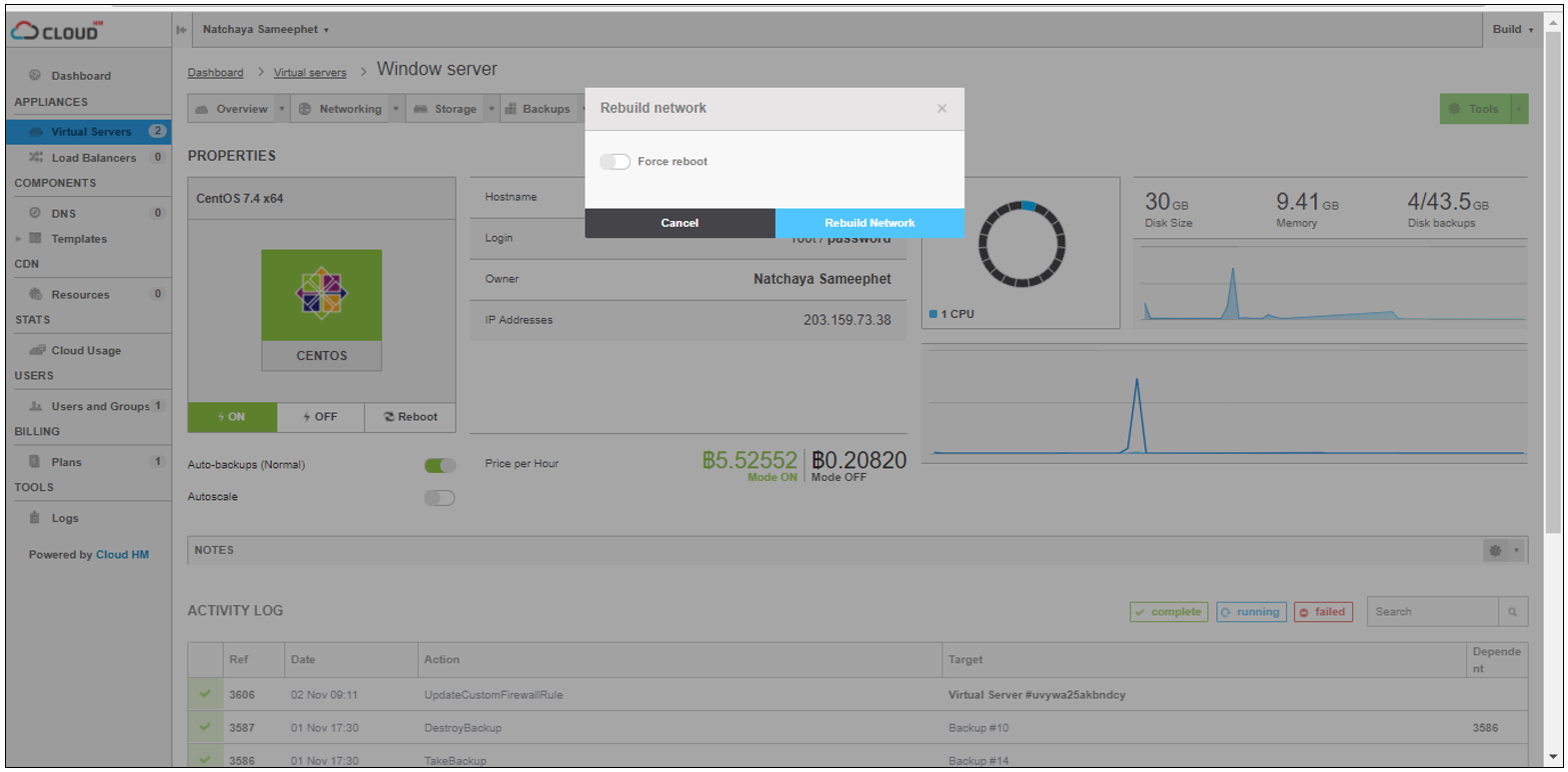 Do not select 
Force Reboot
 if you do not wish to reboot the virtual server now for the changes to take place. The system will attempt to rebuild the network without rebooting the virtual server first. If it is unable to do so, it will then reboot the virtual server if you select 
Force Reboot
 option. If the first attempt is unsuccessful and 
Force Reboot
 is not selected, you must reboot the server yourself for the changes to take effect.