1. Click Build > Add New Virtual Server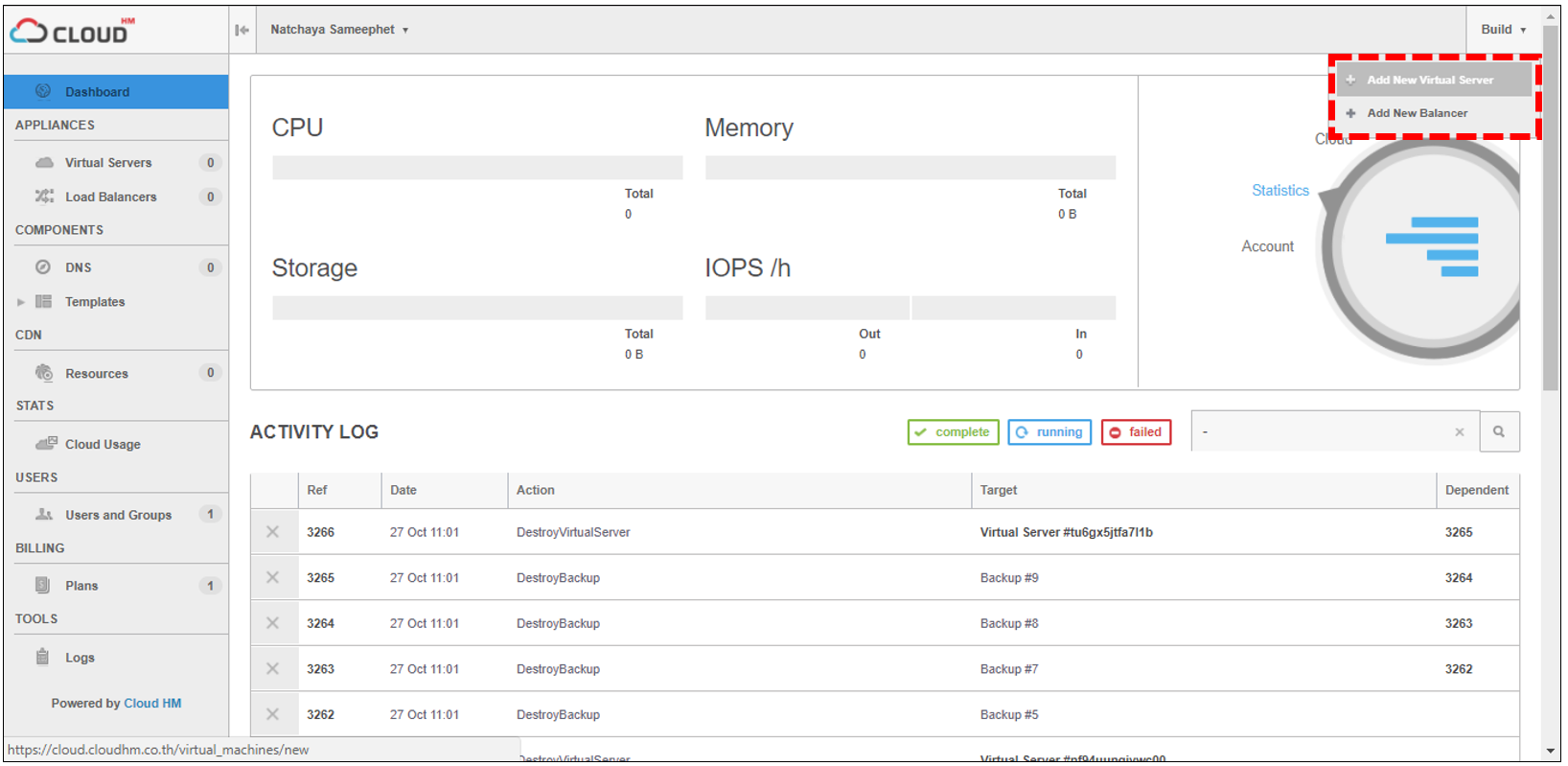 2. Select an operating system (OS) you wish to use (we support both Windows and Linux). Click Next after you have made your selection.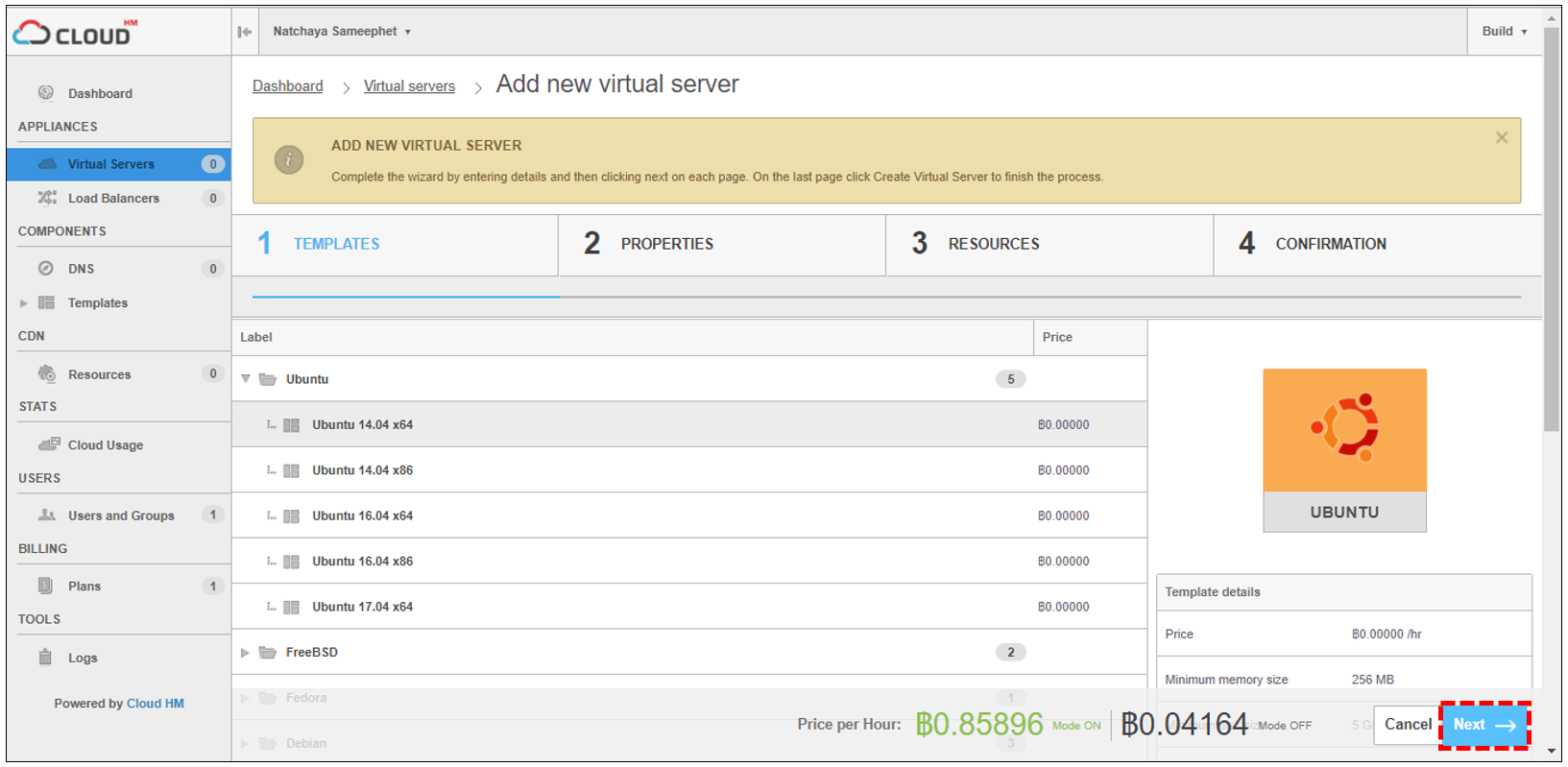 3. Fill in information about your virtual server. 


Label: User definable name. Should set to something to help you remember this particular server from another.
Hostname: User definable name assigned to the virtual server that is used to identify the virtual server in various forms of electronic commnication such as www, email, and/or usenet.
Password: Fill in a password or leave blank for auto-generated passwords.

Please click Next once all fields are filled.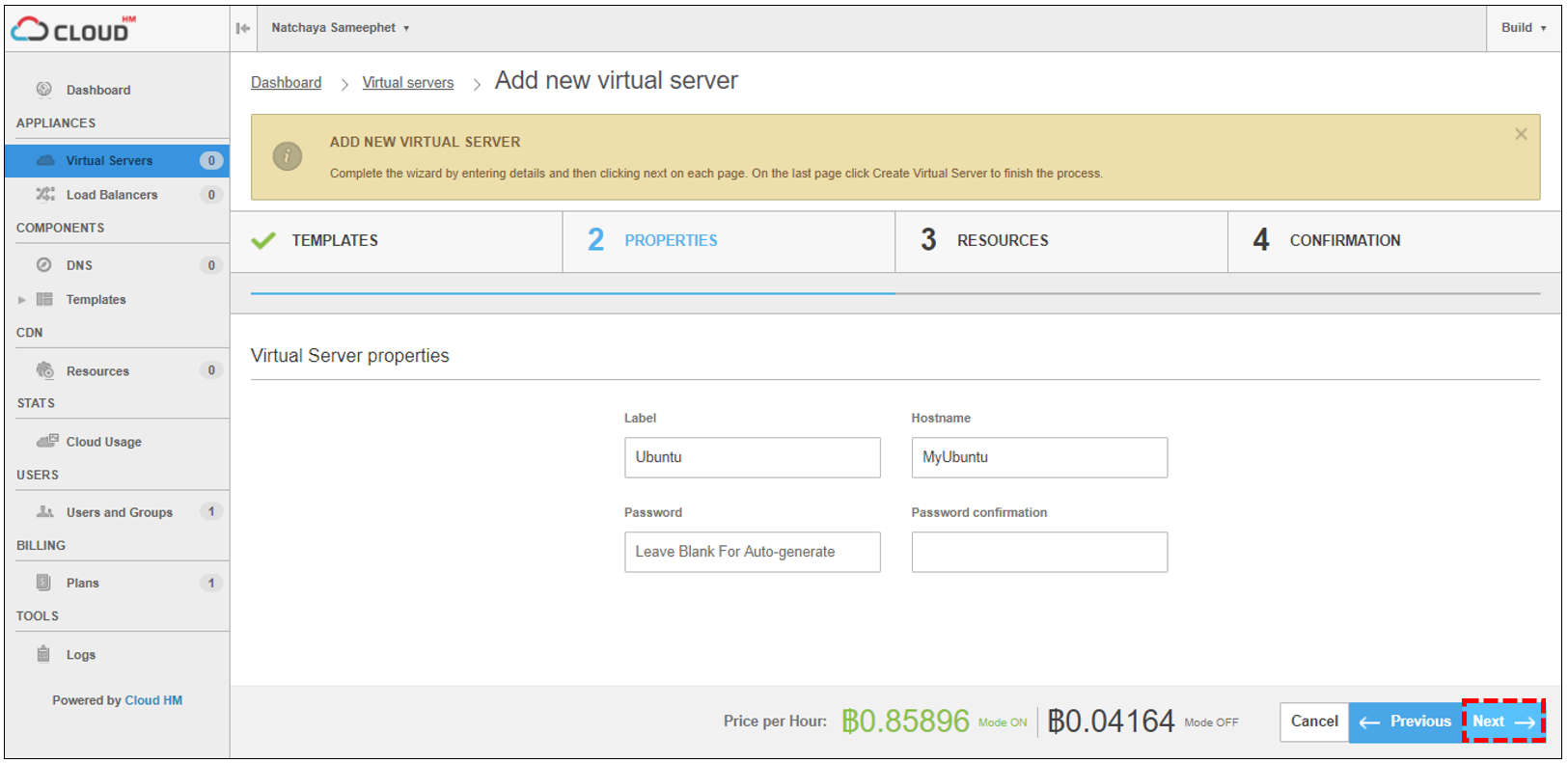 4. Specify the desired resources for your virtual server. 


Resource - Computing resources 

Primary Disk - Storage resources
Swap Disk - Space on hard disk used as RAM. Only for Linux servers 
Network Configuration
- Network Zone - You can add more than 1 IP after your virtual server has been successfully created.
- Port Speed - Please select ∞ for maximum speed. 

After you have finished selecting your resources, click Next.


5. Confirm your specifications to create your virtual server


Summary - Summary of your virtual server's specfications.

Automation Setting - 
Additional settings for your virtual server
- Enable Automation Backup (recommended): 1 retention daily, weekly, monthly, and yearly auto backup for your virtual server. Cloud HM provides 50 GB of space for backup files and templates free of charge. If you use more than 50 GB, charges will incur. Please go to BILLING > Plans to see pricing.

- Build Virtual Machine: Build server immediately.

- Boot Virtual Server: Turn on server immediately after done building. 
- Enable Auto-scale: Allows for user-defined auto-scaling of resouces. Only available for Linux servers. 

After confirming your specifications and settings, click Create Virtual Server to build your server.