Editing your virtual server allows you to make changes to the label, CPU, RAM and time zone of your server. 


1. Click Tools > Edit Virtual Server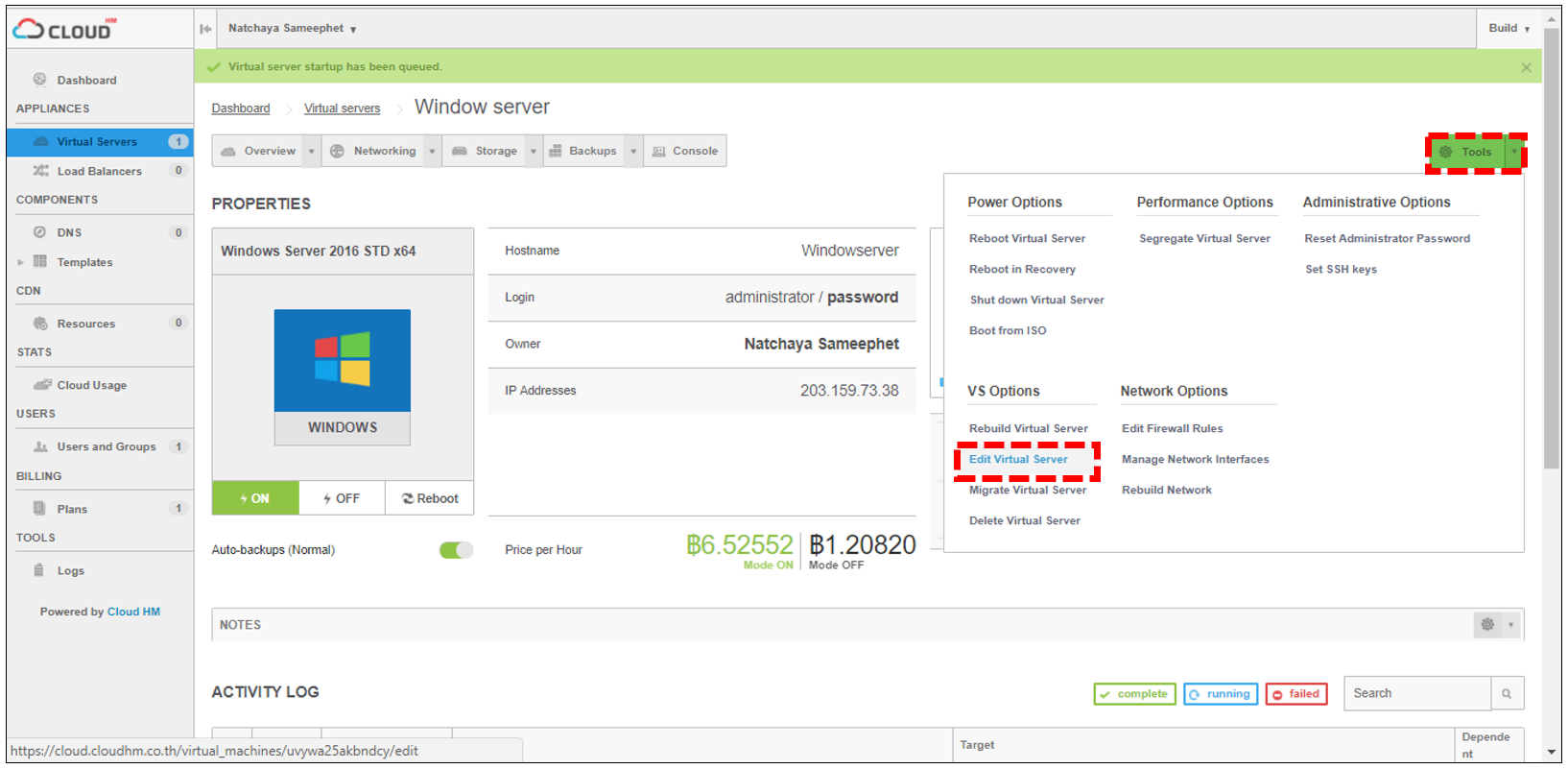 2. Change the amount of resources to the amount you desire then click Save to save the changes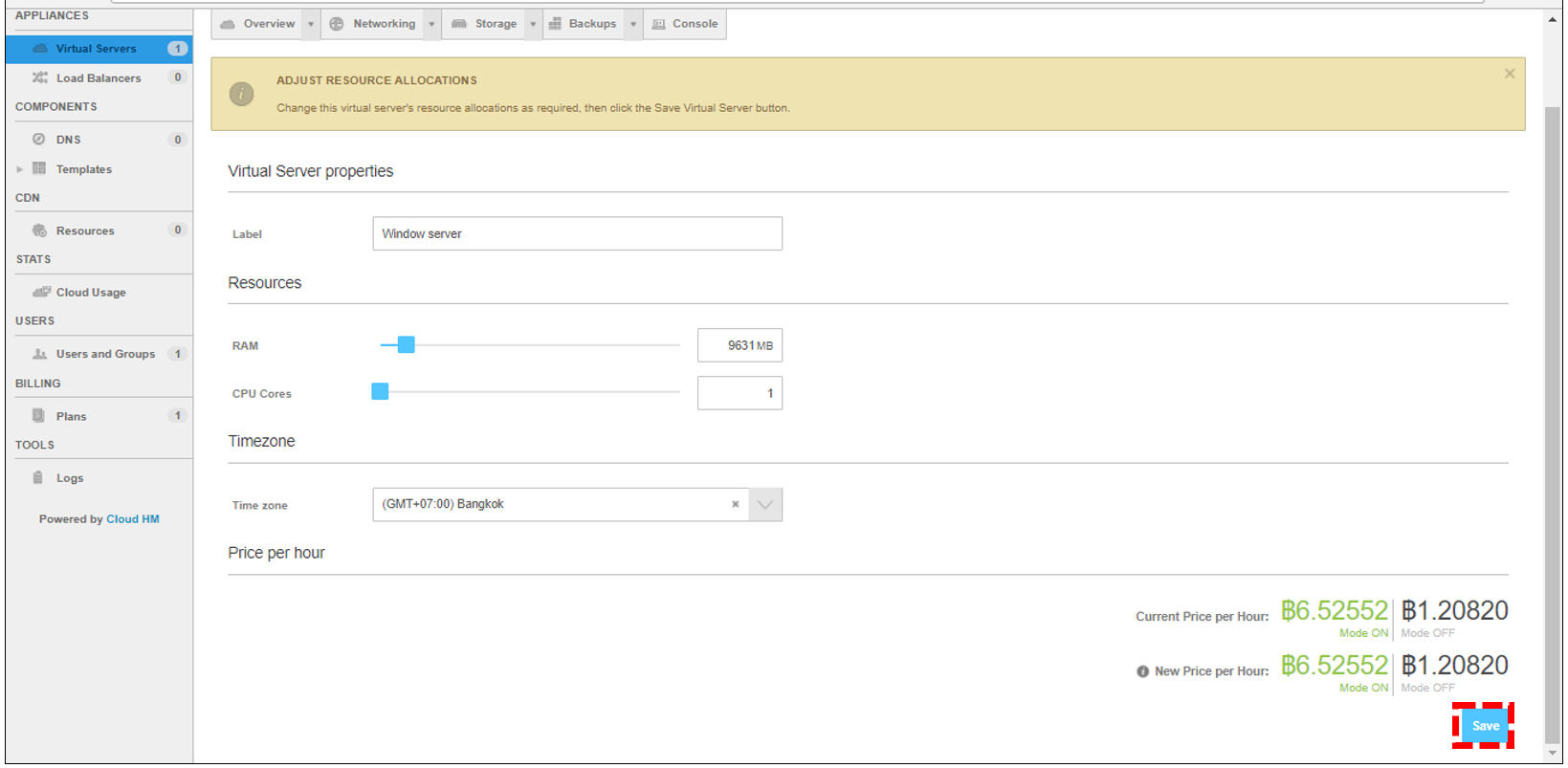 Remark: If your virtual server allows for hot resizing, your server will be resized immediately without downtime. If not, your virtual server will be rebooted.